What You Need To Know Before Buying A Dildo?
What is a dildo?
Almost everyone knows that a dildo is a sex toy. However, that's just about the basic detail. A dildo is used to improve sexual pleasure. It is shaped to mimic the penis, making it look real. A dildo belongs to the category of sex toys that are penetrative. Although, it can be used without penetration to penetrate the G-spot and other areas.
There are dildos of different shapes and sizes, all giving different variations of satisfaction. This is a good thing as you have a wide variety to choose from. However, knowing the type and size that is perfect for you can be a real hassle. Getting the right dildo at the right price is another hassle.
Buying your dildo online gives you the chance to make your choice privately. Generally, dildos can cost between $50 and $300.
Every detail you need to know before buying a dildo will be explained in this article.
Types of Dildos:
Since there is no 'uniform' type of body, there is no gainsaying that there are different types of dildos. Although most types are built to be phallic, they don't have the same features.
Realistic/Representational Dildos: These dildos are made to appear like the penis. They have a phallic structure. Most realistic dildos have testicles, letting them look very real. This is a perfect choice for people who are just opening up to dildos or experienced users who want realistic imaginations.
Unrealistic/Non-Representational Dildos: Unlike realistic dildos, these dildos do not look like the penis. There are no testicles or even an erect penis. Mere looking at an unrealistic dildo, you might not know it is a dildo. They come in different shapes and sizes. If you have a nosy friend, you may want to buy this subtle dildo.
Double-ended Dildos: Just as the name suggests, double-ended dildos have two penetrative ends. They can be used at the same time by partners. Also, it can be used for double penetration(anal and vaginal) at once. If you're buying a dildo for yourself and your partner, this is definitely the one for you.
Strap-on Dildos: These dildos take the sexual experience to another level. Strap-on dildos are dildos that can be attached to the body with straps. With a touch of kinky, strap-on dildos bring fun and excitement to the bedroom.
Suction Cup Dildos: These are dildos that possess suction cups. The suction cup at the root of the dildo makes it possible to attach the dildo to the wall or any other surface. This feature makes it possible to move and bounce on the dildo without having to touch it. It can also be converted into a strap-on dildo by attaching straps to it.
Dildo Materials:
When it comes to buying the most suitable dildo, the material it is made from plays an important role. The material of the dildo determines how comfortable it makes you feel. The most common dildo materials are:
Jelly/Rubber Dildos: Jelly dildos are arguably the most affordable. They are usually transparent and very flexible. However, the majority of jelly dildos contain chemical compounds, like phthalates that can cause skin issues. This is why it is essential to check for the components of your rubber dildo before buying. They are not so easy to sterilize after use, although you can wear a condom over them if you're using them with a partner.
Metal and Glass Dildos: Metal dildos are similar to glass dildos- they are both very solid. Both metal and glass dildos are non-porous and can also be iced or heated. However, using lots of lubricants will make you enjoy the usage of metal dildos more. You can easily clean them by putting them in boiling water or some bleach.
Silicone Dildos: Silicone dildos, are, by far, the most preferred dildos. They are soft to touch, feeling almost like the skin. Silicone dildos can be bent and squeezed, enhancing the feeling of a real penis. Furthermore, silicone dildos cannot have any negative effects on your skin as they are hygienic and safe. They are also very easy to clean- just soap and water will do. However, you can only use lubricants that are water-based on silicone dildos.
Size and Texture:
Getting an adequate size for your dildo is very crucial. If the dildo is too big, it will bring more pain than pleasure. If it is too small, you will feel no satisfaction at all.
The size of your dildo depends on your body and what it can take. If you're the type with lots of experience, you may want to use dildos of about 7 inches and above. On the other hand, if you're not used to dildos, it is advisable to start humble. You can get a dildo of about 5.5 inches and as you get more comfortable, you can get larger ones.
As for the texture, dildos may be veined or smooth. If you like the feeling of strong veins inside you, then you should get a veiny dildo. In contrast, if you prefer the smoothness of a condom, you will like a smooth dildo.
Colour and Style:
Dildos, especially silicone dildos, come in various colors. Your preferred color depends on your choice of what turns you on.
Also, the style of your dildo should be the one that gives you the most pleasure. While some people love curved dildos that stimulate their G-spot during penetration, some others prefer straight dildos.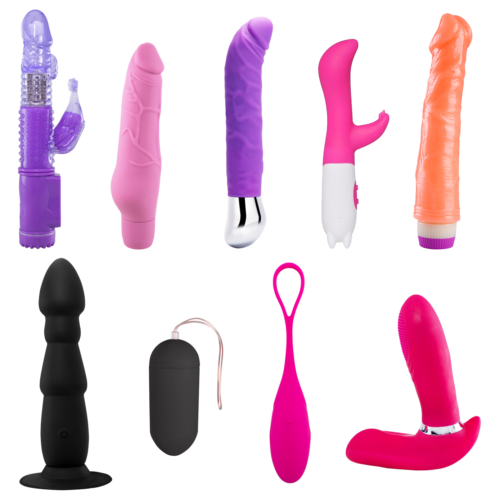 Why You Should Buy This Utimi Suction Cup Dildo?
Apart from the fact that we deliver discreetly and we do not compromise on the quality of our adult toys, here is why you should get this dildo:
Realistic: The 3D balls and smooth texture makes your imagination unlimited.
Strong Suction Cup Base: With a diameter of 2.56"(6.5sm), you don't have to worry about the dildo falling off. Just thrust away!
Hygienic: The dildo is made of odor-free and chemical-free materials that are durable.
Beginner-Friendly: With a penetrative length of 5.75"(14.6cm) and a total length of 7.3"(18.5cm) you can be sure of different ways of having fun, from riding to deep throat training. Also, the width(1.57"/4cm) makes it feel as real as ever.
GET IT >>https://utimi.com/collections/adult-toys/products/realistic-dildo-with-strong-suction-cup-7-3-inch-silicone-thick-dildo-for-beginners-deep-throat-training-adult-toys-g-spot-for-women